GIVE YOUR VACATION MEANING
Using certified organic food and beverages, thus cutting back on up to 85% CO2 emissions by dispensing with the use of artificial fertilizers
Clean power from Alpen-Adria-Naturenergie – energy generated 100% from wind, solar, biomass and small hydropower plants
Environmentally-friendly train travel via Semmering Railway (UNESCO World Heritage Site); Hotel transfer from the railway station with a vehicle run on CO2-neutral fuel – namely vegetable oil, a renewable resource
Unbleached organic cotton for bed and table linens, curtains and some towels and bathrobes – environmentally produced from pesticide-free cotton
Laundry washed with eco soap nuts that are 100% biodegradable and antibacterial, suitable for allergic and sensitive skin
Green Earth – solid wood, oiled and waxed wood floors in each room, and no textile coverings or carpeting in the entire hotel
Living spaces designed with ecological methods such as Auro-Natural painted walls, windows sealed largely with hemp, insulation material mostly cork. Larchwood balconies have been left untreated
Furniture placement based on radiaesthetic analysis
Organic shop with a wide range of products for a sustainable living during and after your vacation
Electrical disconnect switches reduce the stress caused by electromagnetic fields; the minibar is unrefrigerated
A salt and aroma lamp optimizes the indoor air quality
Revitalized water by Johann Grander – especially light water (4°dH – German degrees; electrical conductivity only 110 µS/cm); there is a water bar in the restaurant and every guest room, a tea bar with 50 different organic teas,  and an organic fruit buffet
Non-smoking hotel
Natural cosmetics samples in each room, alongside Sonnet organic soap
Wellness area with herbal steam sauna made of solid wood (with the option of herbal steam room, and Finnish sauna) and a diverse range of massages
Natural garden with habitat and plunge pool, sunbathing area with hammocks and wooden sunbeds, flower, herb and fruit garden
Panoramic setting including a large sun deck with stunning views of the Rax and Schneeberg "Viennese Alps"; Semmering's clean, high altitude air quality and a healthy climate
100 km of hiking trails along the Semmering Railway (UNESCO World Heritage Site) and surrounding landscape – ranging from forest strolls to intense climbing routes
Semmering Festival and the Reichenau Theatre Festival at the Südbahnhotel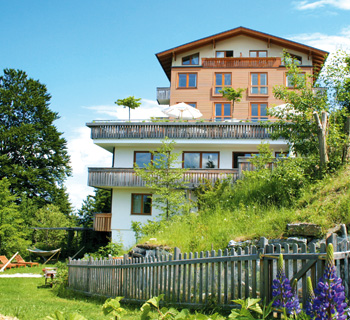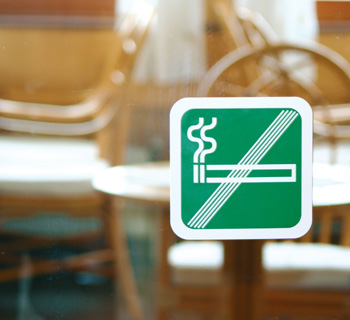 Sports at a Glance
Sports and Leisure
Traditions Golf Course Semmering
Hiking:
Falkenstein Wall climb
Indoor Tennis, Squash and Health Club in the city
VIVAX Water Park Mürzzuschlag
Linsberg Asia Spa – thermal bath
Natural ponds and water parks
Nordic walking and mountain bike trails
Bikepark Zau[:ber:]g (Downhill- and Freeride)
Pit-Pat, mini-golf
We are happy to keep you informed about the upcoming sports and leisure activities. For more information, you can check out www.semmering.at.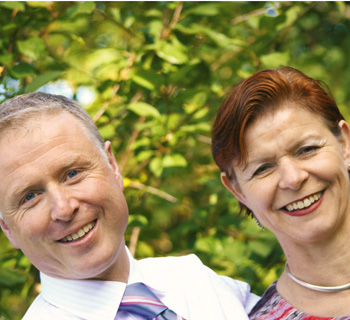 THE WAGNER PANORAMA HOTEL OFFERS A WIDE RANGE OF MASSAGES TO HELP YOU ENJOY YOUR RELAXED STAY
Shiatsu is useful for the prevention and treatment of acute health of symptoms. A wholesome, gentle pressure is applied using the fingers and palms. 25 minutes: € 30,– 50 minutes: € 55,–
Loosen and relax the whole body before or after a busy day – a treat for the body and mind. 50 minutes: € 54,–
Strengthen organ, joint and nerve zones, activate flow and the self-healing of allergies, ear diseases, constipation, bladder weakness, and more … 25 minutes: € 30,– 50 minutes: € 54,–
Beauty from the inside, pure luxury 25 minutes: € 30,–
Free your body, soul, and mind from stress, blockages and worries. 50 minutes: € 54,–
Lymphatic Drainage Massage
A particularly gentle technique is used to eliminate blockages and congestion (useful for vascular problems, sports injuries, and post-surgery recovery) and for detoxing, and strengthening the immune system. 50 minutes: € 54,–
A massage tailored to your special needs. 50 minutes: € 54,–
Stimulate regions of the skin using special massage techniques to positively influence internal organs. Recommended for respiratory diseases, circulatory disorders, menstrual disorders, and more … 25 minutes: € 30,–
A special kind of sound massage for those familiar with "chakra points". 25 minutes: € 30,–
Using the highest quality hypericum (St. John's wort) oil, this specialized back massage intensively regenerates the spinal column and discs and even works to compensate for differences in leg length – a treat for the back. 60 minutes: € 65,–
Nuad - Traditional Thai Massage
Developed more than 2,000 years ago, this traditional massage is beneficial for digestive problems, headaches, energy blockages, or simply to enjoy and recharge your batteries. This massage takes place on a floor mat while being lightly dressed. 60 minutes: € 60,–
Noreia Flower Essence Massage
The highly effective power of the flower essences from the Glockner region penetrate through the skin deep into the tissue, gently working to promote self-healing throughout the body, mind and soul. Choose from: – cleansing and purging – fortifying and strengthening – balancing and harmonizing 25 minutes: € 32,– 50 minutes: € 56,–
Certified Member
You're in good hands: The Wagner Panorama Hotel is a four-star hotel, Organic Certified and a Demeter member.