WELCOME TO THE WAGNER FAMILY'S PANORAMA HOTEL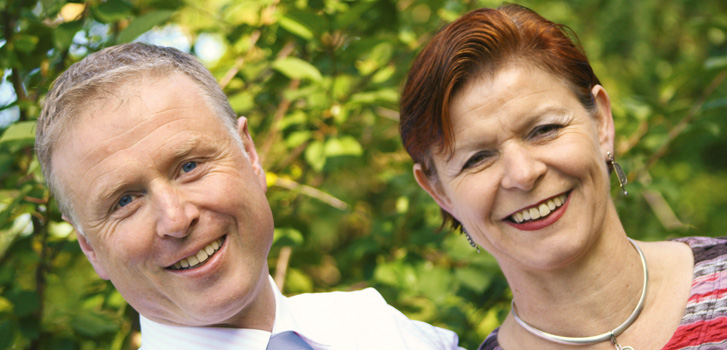 Our eco-hotel is located amidst Semmering's beautiful World Heritage landscape. Surrounded by untouched nature, and run according to certified organic standards, our intimate hotel is ready with just the right pampering program tailored just for you.
Equipped with natural and comfortable rooms, and friendly staff with your best interests at heart – you're invited to let go of everyday life and relax. Inspire your senses with uplifting views of the Rax and Schneeberg mountains.
Cultural highlights around Semmering include the first mountain railway in the world and numerous architectural treasures like the many villas inspired by the turn of the 19th century. A diverse range of sport and leisure facilities are at your disposal to support your physical wellbeing.
Staying with us not only contributes to your personal rejuvenation, but is also a small step towards environmental protection. Thank you! It would be our pleasure to have you as our guest.
Regina and Joseph Wagner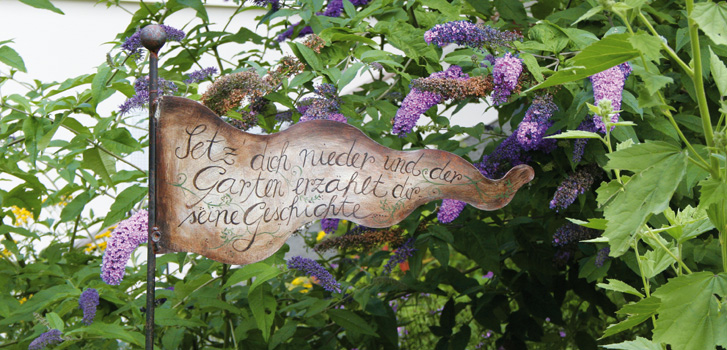 WHAT'S IMPORTANT TO US
In our organic world at the Semmering, we would like to offer an exceptional home-away-from-home. The personal satisfaction of every guest is our goal. Our family atmosphere and the competent, individual attention from our staff will help to fulfill your wishes.
Ecological Conservation
In all guest activities, we adopt practises for the best possible protection of the environment. We use renewable energy, and maintain high hygienic standards using only biological detergents and cleaning agents. Our garden – a real and natural power source – has been designed with the principles of permaculture in mind. Enjoy your vacation while being 'in tune with nature'.
Holistic Experience
We want your vacation with us to result in inner peace and relaxation for your soul and body. In order not to disturb your peace and deep relaxation we do without "hotel background music". An indoor fountain and a fragrance lamp provide a cozy atmosphere in your room. Our cafe is a 'mobile phone-free' zone.
Organic Living Space
Enjoy living with all your senses in our environment-friendly guest rooms, furnished with comfortable, untreated solid wood furniture from the "Green Earth" company. Oiled wood floors, natural paints and natural textiles and give each living space the finishing touches.
We hope you enjoy a pleasant stay as you "rejuvenate and revitalise"!
Our Vision
"MAY THE JOY OF WORKING AND HARMONIOUS ACTION FILL MY LIFE WITH HEALTH AND SPIRIT"
Certified Member
You're in good hands:
The Wagner Panorama Hotel is Organic Certified and a Demeter member.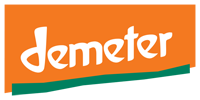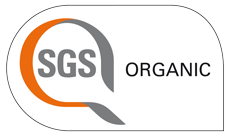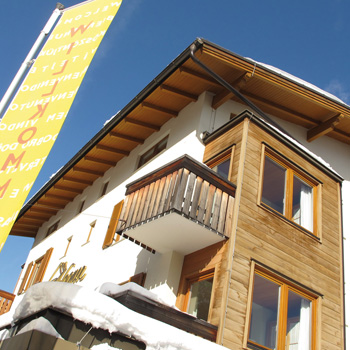 Sports at a Glance
Sports and Leisure
Traditions Golf Course Semmering
Hiking:
Falkenstein Wall climb
Indoor Tennis, Squash and Health Club in the city
VIVAX Water Park Mürzzuschlag
Linsberg Asia Spa – thermal bath
Natural ponds and water parks
Nordic walking and mountain bike trails
Bikepark Zau[:ber:]g (Downhill- and Freeride)
Pit-Pat, mini-golf
We are happy to keep you informed about the upcoming sports and leisure activities. For more information, you can check out www.semmering.at.